2nd Half

Holeš

Vydra

84'

Saka

Sancho

84'

Stones

Mings

79'

Schick

Pekhart

75'

Grealish

Bellingham

68'

Sterling

Rashford

67'

Masopust

Hložek

64'

Darida

Král

64'

Boril

61'
1/2 Time

Rice

Henderson

45'

Jankto

Ševcík

45'
1st Half
Sterling

12'
avant-match
Czech Republic - England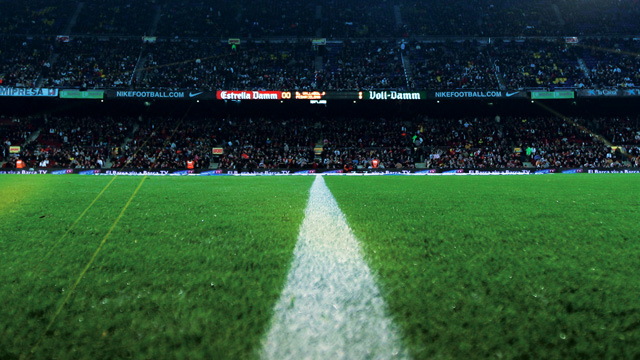 Follow the Euro live Football match between Czech Republic and England with Eurosport. The match starts at 21:00 on 22 June 2021.
Who will come out on top in the battle of the managers: Jaroslav Šilhavý or Gareth Southgate? Find out by following our live matchcast.

Catch the latest Czech Republic and England news and find up to date Football standings, results, top scorers and previous winners.
Football fans can find the latest Football news, interviews, expert commentary and watch free replays. See detailed profiles for Czech Republic and England. Catch all the upcoming competitions. Make Eurosport your go-to source for sports online from Football to cycling, F1, winter sports and more. Enjoy live streaming of this season's top sports competitions.

Thanks for your company. Until tomorrow!
Full-time: Czech Republic 0-1 England
England win the group, Croatia come second, and Czech Republic also qualify, in third.
Kral intercepts a poor pass from Walker and lashes a shot wide.
There'll be three added minutes.
England haven't conceded a goal in three games. That's partly a reflection of who they've played, but it's still pretty impressive - they're not making many errors. We'll see what it really means in the next round - if they win, they'll likely play one of Portugal, Germany and France. I'm them, I'm hoping for Germany, but that looks least likely.
GOAL DISALLOWED! Czech Republic 0-1 England Henderson was offside. Bellingham got to the ball just before Sevcik.
GOAL! Czech Republic 0-2 England (Henderson) Bellingham competes for a ball in the box with Sevcic and it shoots through to Henderson! He smashes home!
Czech Republic send Vydra on for Holes.
"Go on son, it's your big chance!" Southgate sends Sancho on for Saka.
Pickford kicks poorly and Czech Republic counter, the ball pinging from Holes to Soucek, who finds Sevcik. His control is poor, but he collects the ricochet ... and wallops just wide of the near post! Something happened!
England knock it about. Then Czech Republic knock it about.
England send on Mings for Stones.
Perisic has put Croatia 3-1 up. They're going through, in second spot if nothing changes in this game, and Scotland are going out.
Czech Republic send Pekhart on for Shick.
Maguire's had enough, driving forward himself because no one else will do it, beating Holes and moving into the box, flicking a pass towards Bellingham inside him. Kalas is there to intercept, though; if only he'd seen Rashford, unmarked to his left.
Croatia now lead Scotland 2-1, thanks to the brilliance of Luka Modric.
This second half has been wack.
I think that might be a better way of doing things. I've been anti-VAR since before it came in because I don't think anything is worth sacrificing the flow of the game and joy of celebrating goals. So if you can be pretty sure a goal won't be chalked off for nonsense, that'd be a big improvement.
England win a free-kick on the right and Saka swings it towards Maguire at the back post, where Boril shoves him. He wants a penalty and in the Premier League I think he'd have got it, but VAR here seems more loyal to the ref's on-pitch call than to the letter of the lawbook.
Grealish, then: he did well, but not necessarily well enough to nudge Mount out of the first team. The ball-carrying, though, really helps England get up the pitch, and that might be more useful than Mount's zip, chasing and eye for a pass.
Rashford replaces Sterling and Bellingham replaces Grealish.
Kane finds Sterling but the ball is a poor one and sets him up for a clattering from Coufal. He sees it coming, but it knocks him over anyway; somehow Coufal avoids a booking.
Maguire shrugs off a challenge in centrefield and looks for Saka, passing it straight to Celustka instead.
England have Bellingham and Rashford getting ready.
Two further changes for the Czechs, Hlozec and Kral replacing Darida and Masopust.
The Czechs try and raise it, then Holes goes down after he gets to the ball ahead of Maguire and absorbs studs with toe. Luckily for Maguire, the ref missed it.
Boril is late on Saka, imprinting stud upon instep, and is booked. The free-kick comes to nothing.
Masopust moves inside to Soucek who goes wide to Coufal. He's a fair way out but slings in a booming cross nevertheless and Pickford comes as he should, but punches because he's expecting a challenge that never comes.
Yeah, this game is dying. If England want to win it, they don't want that.
The slower it gets, the more England will naturally sit back. I'd be thinking about trying Reece James for Walker and Sancho or Rashford for Sterling, who may as well be kept fresh for the next round.
The game's slowed up a bit. If I was the Czech Republic, I'd want that, and if I was England, I'd be thinking about making a chance to reverse the situation.
Kane then Sterling are close to getting on the end of long passes.
The Czechs knock it about the back four and England block them off well. But eventually they find a pass into midfield, space in behind created when Shaw dives in on the ball and misses. Masopust then crosses, but Saka is in the right place to get it away before it reaches Soucek.
A clever ball from Henderson nearly puts Kane in behind and Shaw backs him up really well, winning a throw that keeps the Czechs boxed deep inside their own half.
His improvement is absolutely monumental.
The Czechs win a corner and take it short, so Saka races out to close Darida down, taking him out at the same time.
Masopust plays Holes in behind the England defence, but Stones reads it and clears up.
I assume Southgate wants to give Rice a rest, but I imagine he's just as eager to get Henderson match-fit. I wonder if he'll be able to resist starting him next week.
A change apiece: Czech Republic bring on Sevcik for Jankto and England bring on Henderson for Rice.
England controlled most of the game and look likely to score at least one more, but Czech Republic are no mugs and are a goal-threat themselves.
Half-time: England 1-0 Czech Republic
Coufal introduces studs to Grealish's calves.
Oh! Calum McGregor has equalised for Scotland against Croatia! Follow along with that one here:
Kane nabs a yard on the left of the box and swivels into a shot, but it's straight at Vaclik, who parries. Then the flag goes up.
Pickford has no short option on so picks out Kane's chest with a fine pass. It's such an advantage being able to do that, and this time it beings a move that ends with Walker winning a corner.
We've not seen much of Rice so far, but here he is now, powering forward and sliding a pass in front of Saka, who jinks, steps over, and looks to a far post dink. But Celustka is there ahead of Kane, heading clear easily enough.
Shaw's corner is goodun, but Maguire, pulling away towards the penalty spot, can't control it.
England look so much sharper tonight and Saka again carries the ball; it ends up with Shaw, whose cross is blocked behind.
Darida goes down the left and crosses well ... Jankto is there too, and flings himself at a volley right as Shaw flings his head at it. That's a brilliant, potentially goal-saving challenge, but the ball drops to Soucek, and he flashes a drive only just wide. That was a very, very good chance.
Every time I watch England, I think the same thing: where can they get a number 6 to control the tempo of the game?
The corner comes to nowt.
But here come England, Saka charging down the right and seeing Sterling over on the far side. As it goes, the ball is a cut-back to Kane because there are too many men between him and where he wants the cross to go, but he tries it anyway, winning a corner.
The Czechs are coming into this. England are allowing their defenders possession and it's giving their midfielders decent ball.
Maguire is making a huge difference to England. They're building play with much more speed and conviction, and presumably more generally confident with him there.
...the corner is a good one, Kalas beating Kane to the flick-on, and Soucek is up ... but numerous defenders are up with him, blocking the header and subsequent follow-up scuff.
The resultant corner yileds another...
Holes makes himself some space 25 yards out and seeing a shooting lane lets one go. For some reason, Pickford seems to see it late, but still has enough time to fling himself right to shove away.
Maguire brings the ball out of defence and drills a tremendous daisy-cutter that sticks Kane in! He does really well to turn inside Kalas and there's a gap at the far post for the Thierry Henry; there's also Sterling screaming for a pass. Which do you think he picks? Indeed. He opens his body but as he shoots his standing foot slips a little and he punches a finish too close to Vaclik, who prangs away.
Meantime Masopust gets away down the right and sticks a decent cross to the back post, except none of his mates are there to finish it so Walker chests back again. That looked even easier to mess up.
England are pressing when the Czech Republic's back four have the ball. I wonder if they'll keep that up.
Shaw concedes another free-kick and this one goes into the channel for Masopust. He chases, but Pickford gets there first with time to spare.
I don't know, maybe if you two holding midfielders Grealish is a better option than Mount because he holds the ball.
Looking again, Grealish's cross flicked off Coufal, but that's what happens when you attack and commit defenders.
Shaw stretches for a ball he can't win, treating on Masopust's foot. Free-kick to the Czechs, who've got Soucek to aim for. Except they go short and can't move it quickly enough to get by England's press.
Ah, Vlasic has put Croatia ahead against Scotland.
...and it's nonsense, meeting the first man. It yields a corner nevertheless, which is taken by Grealish but is also poor. Saka, though, retrieves the ball and beats Boril who flattens him. Somehow, despite being right there, the ref ostentatiously waves play on.
Walker chases hard to press down the right so Shaw goes on the left and when the ball is there to be won he wins it brilliantly, finding Grealish who's fouled. Saka will stick a cross into the box...
Scotland v Croatia is still goalless. You can follow that one here:
Before the game I was wondering if England had reached the point in the tournament at which their only option was to play well. That's happened in the past, but without as many quality attackers who know what to do and back themselves to do it.
GOAL! Czech Republic 0-1 England (Sterling) Saka breaks in midfield and the ball makes its way over to the other side when Kane knocks off to Grealish. He duly attacks the nearest defender as is his wont, leaves them because he did so so quickly, and dinks a cross to the back post, over the head of Saka but right where Big Raheem Sterling is unmarked to head home!
Walker digs a long one over the top and again Saka can't get there prior to Boril heading away. The ball falls for Kane, but a fair way out and at a fairly uncomfortable height, so he panels a volley well wide.
Shaw clips a pretty decent ball to the back post and Stones is up, but he can't direct his header on target and goes wide of what is now the near post.
Kalas beats Kane to a header, introducing forearm to nape. Kane needs a little relax thereafter but is soon back up running about. England send the centre-backs forward for the free-kick, though it's only just inside the Czech half.
Coufal advances down the right again and bangs over a cross that Walker chests back to Pickford. Imagine trying that in a Sunday league game, never mind in an international tournament; it's ridiculous how good top professionals are.
Socek sweeps out to Coufal and he sticks one down the line for Masopust, but Stones eases over to clean up.
Saka has his first ball to chase but runs into Boril. There seems to be an opinion that he's earned his spot on the training pitch, and that sounds likely to me - but he also gave Boril an absolute going-over when Arsenal played Slavia not that long ago.
Every time Grealish gets the ball there's a wave of excitement in the crowd, people expecting something to happen. It's not especially evidence-based, but I daresay it gives him and England confidence and any opponent something to think about.
I'd wondered earlier who'd be on which wing; it's Saka right and Sterling left.
This is much better from England, who are running in behind and looking sharper in the their passing.
Shaw collects the ball on halfway and in space, clipping a tremendous channel pass over the top for Sterling ... AND HE'S IN! Vaclik's already dashed out to meet him, making Sterling's mind up for him - he chips, and it's going in, it's going in ... IT'S HIT THE POST!
England try to play out from the back, the Czechs press, and Pickford has to hoof. Of course he does.
Lee Dixon is very happy that Grealish is playing. I must say, how sure all the ex-pros are about him is very compelling, because they know what it takes and they know the game.
The players take the knee. All black lives matter.
FYI: Wembley has seen the fewest goals of all the grounds being used.
Anthem time or, as I like to call it, footballers singing badly. Nothing like it.
The players are tunnelled...
If England start at a serious pace tonight, I think they'll win by a couple. But if they don't, they could easily lose.
There's been a lot of talk comparing Grealish to Gazza, and I see elements of it. But what Grealish doesn't have is the size, running power, and speed, so Gazza-style performances are a lot to ask.
I guess what I'm saying is I think Southgate sees him as a strong option late in games, if you need a goal or need to hold the ball and win free-kicks.
On ITV, Keane, Gary Neville and Ian Wright are all big fans of Jack Grealish. They're talking about his courage to take the ball, and I agree, it's excellent. Thing is, where do you play him? I doubt there's a vacancy on the wing, because if Foden's playing I'm sure Southgate will want the balance of Sterling or Rashford on the other side. And given there are two holders playing tonight, with England already through, there's no chance that changes making it him or Mount ahead of them. He'd have to do something very significant tonight to displace him.
I think Saka will enjoy himself tonight. He's a brilliant player and doesn't wait to be asked, exactly what England need (though like Sterling and Kane, he's relying on improved service).
The Czech Republic, then. Anyone who's seen Sparta Prague play European football these past couple of seasons will know they've got good things going on and, of course, they've got the very thing England doesn't: a striker in form. I've thought about Patrick Schick's goal a lot this last week, but it's not just that - he's always had a lot of talent and it looks like the penny might've dropped.
Sixteen years ago today...
France can sit back because they've got Varane and Kimpembe with Kanté in front plus ridiculous attackers to nick them a goal. And they've been playing together for years, have the confidence of winners and know they're the best team in the competition. England, not so much.
You can see Portugal doing the same. They've got the midfielders to dominate and create against pretty much anyone, but the manager insists on two sitters and the attackers are left foraging for scraps. They could have a midfield of Neves, Bernardo and Bruno – try getting the ball off them – or keep then Jota, Ronaldo and João Félix. But instead, stodge. Maybe they need Carvalho against the better teams, I don't know, but I do know they don't need him and Danilo.
What's noticeable about England so far is how few options are available to the man in possession. Binning a sitter and encouraging players to take risks might make things better and anyway, England aren't winning anything hoping for a counter, a set-piece or a flash of inspiration.
Foden has been left out tonight partly because he's on a booking - I'm sure he'll be back for the next game. However, he's good playing wide for City because he doesn't stay wide, but he's not a winger and England need him involved in the game. Sancho, on the other hand, is a winger, who gives goals, assists and another playmaking option, so I'd have him on the right and Foden in midfield. I'd then leave out one of Rice and Phillps, but balance it by playing Bellingham.
What do I think? Well, now that you ask, England have looked really disjointed so far, so I'd have played Rashford ahead of Shaw because they've a good partnership at club level and England are lacking the intuitive coherence we've seen from the better sides. I also think Rashford is a better player than Sterling, so I'd be looking to pick him in the next game.
...Harry Maguire returns, replacing Tyrone Mings. It's been a while since he played, but his composure and ability to bring the ball out of defence should be a big plus. Otherwise, Luke Shaw keeps his place at left-back and Kyle Walker returns for Reece James at right-back; Walker is the first choice, and I'd expect him to start however many more games there are.
In midfield, Jack Grealish comes in for Mount. Should England win, Mount will be available for the round of 16, but if not that place is up for grabs, while in attack Bukayo Saka gets a go on one of the two wings, Southgate favourite Raheem Sterling keeps his place.
No changes for the Czechs, who want to maintain momentum. England, on the other hand...
I was about to bring you the teams, but it is my pleasure to inform you that Roy Keane is roykeaning. On Mason Mount and Ben Chilwell, unable to play tonight because they spent too long talking to Billy Gilmour, who has corona, he said: "I very rarely speak to anyone for five minutes ... who wants to do that after you've been to war?"
Outstanding.
Hello, good evening and welcome to Czech Republic v England! On the one hand, this match doesn't mean much – both sides are into the knockouts – but on the other hand it means plenty, given the varying quality of potential opponents. Except no one knows who they might be, a defeat might work out better than a victory, and you never know how good a draw is until you've made your way through it, so maybe we were right to begin with. Not really! Both sides could use a performance, both sides are repping for their families, and that'll be more than enough to see us right.