E.T 2nd Half
Dovbyk

120'

Dovbyk

120'

Sydorchuk

Bezus

118'

Yarmolenko

Dovbyk

106'
E.T 1st Half

Besyedin

Tsyhankov

101'

Olsson

Helander

101'

Danielson

99'

Larsson

Claesson

97'

Isak

Berg

97'

Kulusevski

Quaison

97'

Stepanenko

Makarenko

95'
2nd Half
Forsberg

85'

Lustig

Krafth

83'

Augustinsson

Bengtsson

83'

Yarmolenko

79'

Kulusevski

69'

Shaparenko

Malinovskiy

61'
1st Half
Forsberg

43'

Zinchenko

27'
avant-match
Sweden - Ukraine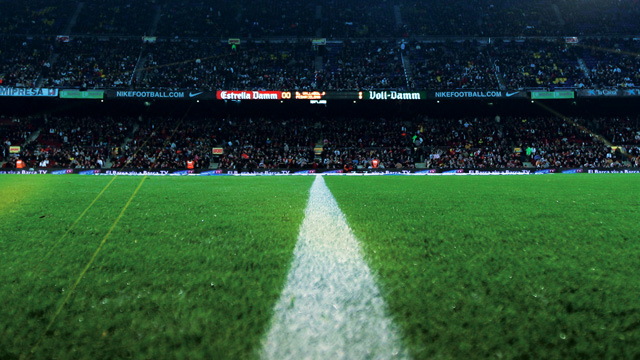 Follow the Euro live Football match between Sweden and Ukraine with Eurosport. The match starts at 21:00 on 29 June 2021.
Who will come out on top in the battle of the managers: Janne Andersson or Oleksandr Petrakov? Find out by following our live matchcast.

Catch the latest Sweden and Ukraine news and find up to date Football standings, results, top scorers and previous winners.
Football fans can find the latest Football news, interviews, expert commentary and watch free replays. See detailed profiles for Sweden and Ukraine. Catch all the upcoming competitions. Make Eurosport your go-to source for sports online from Football to cycling, F1, winter sports and more. Enjoy live streaming of this season's top sports competitions.

Thanks for sticking with me. Night.
Ukraine go through to meet England, and are in their first-ever tournament quarter-final! Incredible! AAnd spare a thought for poor Sweden, who gave it plenty and just failed to see it out. That's gonna sting in the morning.
Full-time: Sweden 1-2 Ukraine a.e.t
How is this still going on? We've been here about a fortnight!
This has been a game of exquisite strangeness.
No, Lindelof is playing him on, just!
Theyr'e VARing it ... was Dovbyk offside? I don't think so...
OH MY ABSOLUTE DAYS WHAT A GOAL! JKJNDFSLKMWFLKSFLKN Sweden 1-1 Ukraine (Dovbyk) Zinchenko goes down the left, swings over a monstrous cross, and Dovbyk - who's looked a bit of a lump, truth be told - flies into a violent header that puts Ukraine into the quarter-finals!
There'll be three added minutes.
Bezus writhes on the floor clutching his face, and a replay shows that Hellander gave him a proper centre-back's in from behind to collide with a backing in, designed for the striker who doesn't see it coming. It's a sair yin, but after a few minutes r&r, Bezus is back with us.
If Ukraine lose this, they'll severely regret their passivity in the time between the red card and "half-time in extra-time". But you do also need to credit Sweden. Theu know how to defend.
Ukraine make their final change, Bezus replacing Sydorchuk.
Ukraine come again, Dovbyk knocking down for Malinovskyi, who shanks high and wide.
But though Sweden don't clear it first go, they get the bounce of the ball and someone, Ekdla I think, hammers upfield.
Ukraine have got a bit more fizz since half-time in extra-time - do I need to put that in inverted commas? - and force a free-kick 30 yards out, left of centre. Malinovskyi will hump it in...
But Ukraine come again, this time down the right, and when it's clipped back for Karavaev, Berg slides in, gets nothing of the ball, and takes an almighty knee to the coupon for his trouble. That's not far from a penalty, but he escapes with treatment and maybe a bruise.
Ukraine are moving it quicker now, getting men down the left and forcing Lindelof out towards the touchline; he does well.
Malinovsky jabs a clever through-ball in behind for Dovbyk, who must score! But back goes the head, and he lamps over the top, his embarrassment saved by a flag for offside.
But here comes a ball over the top and Hellander lunges, missing it ... Tsygankov is in! Except Hellander, on the other side of his lunge, catches the all on the other side of him, saving an almost certain goal! what a player!
Neither side has the inclination or gumption to force a winner here.
Dovbyk replaces Yarmolenko, who might want a lie-down.
I'm exhausted just watching this. Sometimes football energises you, and sometimes it saps you, this being the latter, both being great.
Half-time in extra-time: Sweden 1-1 Ukraine
Now it's Yarmolenko down. Jonathan Pearce thinks he's faking, but he's been charging about for 105-odd minutes. He needs to be horizontal.
Kryvtsov leapt to intercept that corner, didn't, landed heavily, and has hobbled off. I'm not sure if he'll come back or not, but Karfth is as good as new - or so they're saying. There are bodies everywhere; sport, and football, hurt.
Sweden win a corner and the ball drops to Forsberg! But he can only shank a shot miles over the bar.
There aren't many teams I'd back to hold out for penalties with 10 men more than I'd back Sweden. That said, I'd back most teams against Ukraine.
There'll be three added minutes.
Goodness me! Zinchenko hammers a shot that crashes into Krafth's noggin, knocking him clean off his feet. That's gonna knack in the morning. But he gets up and seems ready to go on -I hope some sort of concussion protocol is being followed.
Besedin is limping around the pitch, ice strapped to his knee. I'm not sure why he's not being carried, but hopefully he's not too badly hurt - it could've been a lot worse.
This is a massive chance for Ukraine now. Do they have the bronca to go for it?
Then Ukraine send on Tygankov for poor Besedin.
Sweden send on Helander for Olsson, a defender for a midfielder. The Celtic fans in the crowd boo, because he plays for Rangers. Lovely stuff.
Yup, Danielson goes - I feel for him because he went after the ball - but Mr Miyagi will not be impressed.
Eesh! Danielson swings a leg at a bouncing ball and I think he gets it, but he also catches Besedin high on the knee and thigh, hyper-extending them. From one angle, it looks like he's run into him, from most others it looks awful, and VAR is looking at this. I think he's going to go.
A triple substitution for Sweden, Quaison, Berg and Claessen replacing Kulusevski, Isak and Larsson.
Isak has been disappointing tonight. He's great when he gets the ball, but perhaps he can come to it a little more, because he needs to be on it as often as possible.
Makarenko replaces Stepanenko.
In fairness, they've also been flogged playing football for more than a year non-stop.
This is not speeding up. Both sides are more confident of winning a penalty competition than of winning an open game.
Ukraine send on Besedin - who was serving a doping ban when this tournament was meant to take place - for Yaremchuk.
Full-time: Sweden 1-1 Ukraine
Extra-time it is!
This has got late winner denying you penalties written all over it.
There'll be two added minutes.
But the next time Lindelof gets the ball it's moving, allowing him to use the pace to turn a magnificent pass over the top for Kulusevski. He needs to hit it as it drops - if he catches it, it's a goal - but instead he controls on his left foot, taking him away from goal, and by the time he's swivelled to shoot, Zabarnyi has slid in to make an outstanding block.
Lindelof carries it forward, waving his teammates away from him, because Ukraine are letting him carry the ball. Nothing comes of it.
Time is expiring. Hopefully both teams make some changes for extra-time, because this is like watching two exhausted wrestlers lying on each other.
Forsberg turns away from Sydorchuk, who tries to haul him back and receives a stray-arm tickle. It barely touches him but he complains, and the ref not only penalises Forsberg but books him. Very odd behaviour.
There's no tempo to this game now. Both sides are done-in.
Augustinsson goes down with cramp and is replaced, likewise Lustig, Sweden's other full-back; Krafth and Bengtsson come on.
It's a not dissmilar shade of blue.
Yarmolenko is booked for being facety to the ref.
It's a really slow game now. I wish Isak would put himself about more - if he can't get in behind or through the middle, I'd like to see him demand the ball, turn and right at people.
Lusting is cramping a bit, just what you need with extra-time looming.
This is a developing into a decent period for Ukraine, who are enjoying more ball and territory for the first time in a long time.
Ukraine move it nicely between Yaremchuk and Yarmolenko, turning Sweden down the right before teeing up Stepanenko for a shot that's blocked.
Kulusevski is booked for fouling Zinchenko, then a quiet period. It feels like both sides are gathering themselves for a final blow-out.
AAARRRGGGHHH! Forsberg ducks in off the left, inside a challenge that takes him into the box, then away from another that takes him outside the box, but opens the space for him to unfurl a curler that shrieks past Bashchan and onto the bar! That was almost an incredible goal, but instead it's nothing. This game!
Ukraine counter, and Yaremchuk feeds Yarmolenko, right of the box and 15 yards out. He opens his body nicely, looking for the far corner, but doesn't get his body-shape right, curling straight at Olsen.
Kulusevski's really enjoying himself, and he cuts in off the left to curl a shot that's rasping towards the far side-netting ... but Bushchan gets across to prang clear.
He's not booked, I should add. I'm sure someone's told the refs that players are better on the pitch than off it, if at all possible.
Malinovskyi rattles Olsson - "the tackle of a man annoyed he didn't start," growls Martin Keown knowingly.
Malinowskyi goes down the left and swings over a cross that misses everyone, but Sydorchuk collects it and thrashes a cross that Olsen collects easily enough.
Ukraine send on Malinovskyi for Shaparenko.
There's that pass I mentioned earlier, Lindelof over the top for Isak, and he's in! But his attempted stroke is too nonchalant and goes wide ... before a replay shows that he was offside.
And here's Forsberg again, sliding Augustinsson in down the line. His cross is a goodun too, low and hard, but in the middle Olsson can't quite get on the end of it.
Sweden are gathering momentum now....
Now it's Sweden's go! Isak, collecting the ball in centrefield, opens up his legs and moves past two men in centrefield before spreading for Forsberg. He takes a touch, opens his body ... and bumps a low finish against the base of the post!
Sweden have stopped playing! Yarmolenko moves down the right then clips back a pass for Stepanenko, who arrives onto it beautifully 20 yards out, right of centre. He punches a curler that bends back towards goal ... and cracks the near post!
Forsberg inches from left to right, flicking a square pass to Larsson ... who takes a touch and drives wide from 22 yards.
Yamolenko plays a one-two off Karavaev, crossing well. But no one really gambles, so Sweden clear ....only as far as Stepanenko, who bumbles shot wide.
Sydorchuk sticks a ball over the top and in behind for Yarmolenko, but Olsen reads it well, charging out of goal to clear. It's been a good tournament for Everton keepers so far - he's been good and so has Jordan Pickford.
Ukraine are fully sitting off no, barely engaging until they have to defend their box.
But Zinchenko brings Ukraine forward and spreads to Karavaev down the right. His cross is a goodun too, forcing Danielson to slide into a leg-extension by way of interception. Excellent defendig.
Sweden have resumed where they left off, Kulusevski and Forsberg bringing them forward.
That made me laugh, but as I said, I quite enjoyed the actual football.
Half-time: Sweden 1-1 Ukraine
It started slowly, but this has been a much better half than I expected. In a way, an open game suits both teams, as Sweden have good forwards and Ukraine want to attack space.
GOAL! Sweden 1-1 Ukraine (Forsberg) He's done it again! Isak moves the ball across the face of the box to Forsberg, who takes a good touch to move it out his feet on the half-turn. One look, and he flings his entire corporeality into a left-footed drive, which kicks off Zabarnyi and flies over Buschan, who's already dived low. That was semi-coming, and Forsberg now has four for the competition!
Sweden are playing a bit quicker now, their full-backs higher, and....
Kulusevski has something, and he weaves into the box and ducks outside Matviyenko then falls. He wants a penalty, but seemed to lose his balance - I don't think he was fouled.
Sweden are dominating possession, but Ukraine, with their goal and desire to counter, are pretty happy to allow that, funnelling them inside whenever they can.
Forsberg plays into Kulusevski, who return is too strong but picked up by Olsson. He sends it wide to Lustig, whose cross is poor.
Sweden work it out wide to Larsson, and he tries a cross but past the back post where no one is.
That goal shook Sweden a bit, but you'll be relieved to hear they're back into their slow, predictable passing now.
Sweden aren't defending as well as they usually do, and when they only half-clear a cross, Yarmolenko has a chance. But he's forced to shoot with his right foot, so can only poke over the bar.
This is a much better Ukraine than the one which folded so meekly to Austria.
Sweden win a free-kick down the right, 30 yards out and too far right to be worth a shot. Except Larsson disagrees curling around the near side of the wall towards the near post, with Buschan expecting a cross. But the keeper is wise to the ruse, shovelling behind for a corner.
GOAL! Sweden 0-1 Ukraine (Zinchenko) JUST LIKE THAT! Ukraine move it beautifully from left to right, Stepanenko finding a lovely switch, and when the ball goes on to Yarmolenko, he swerves a luscious outside-of-the-boot cross to Zinchenko, who crashes a low finish that Olsen can only help into the net!
Augustinsson's getting higher and it's helping Forsberg, who sticks a decent cross into the corridor of uncertainty ... but Kuluseksvi cant quite get on the end of it.
It's a while since Ukraine did anything offensively. They may live to rue Yaremchuk's miss.
In commentary, Martin Keown says that Gareth Southgate got his tactics spot-on but I'm not having that. They worked in the end, but England created little for an hour and conceded big chances against a team they're good enough to dominate.
It's livened up a bit. If Sweden keep pushing, the match is there for them.
Sweden are into this now, Kulusevski turning up on the opposite side, at inside left, to glance Isak's pass back into his path. He opens hi body nicely, strokes his finish nicely ... but it skids past the far post.
And here we go, a quick exchange between Lustig and Larsson allowing the former to find Kuluseksvi out right. He quickly comes back inside onto his left foot and spins a cross towards the far post, where Forsberg can't quite time his jump, getting up too early and unable to direct a header goalwards.
The funny thing is that at least as far as this matchup goes, Sweden's relative strength is in attack. If they move the ball a bit quicker, there are goals out there for them.
This is a very slow game so far, but you expected that.
Frosberg goes around the outside of the Ukraine defence before cutting back towards Isak ... but Kryvtsov intercepts to knock behind and the corner picks out Buschan.
Here come Ukraine, Yaremchuk playing a one-two off Yarmolenko, his on-pitch BFF. The return sweeps him into the box and he's on its right ... but scuffs his side-footer and Olsen saves low. That was a really good chance, that should've been taken.
Kulusevski gets the ball out to Larsson, but his cross is poor and Ukraine clear.
Tell you what, the refereeing in this tournament has been superb. A lot of it is just leniency - no one's handing out cards every five seconds, so players aren't getting sent off for nothing all over the show, and VAR has worked as well as it can. Not well enough, if you're asking me - I want players and fans to be able to celebrate, and when Yan Sommer saved Kylian Mbappe's penalty last night, he had to hang on - but it's not interfered anywhere near as much as it does in the Premier League.
Sweden knock it about then Lindelof carries forward. Given the pace they have up front, they should be using his passing to try and pick out Isak and Kulusevski, but here, the ball goes wide to Lustig. He crosses into the box and Bushchan comes, punching a bit of ball and a bit of defender's head, the combination of the two enough to get the ball away.
It looks like Ukraine are plsying three at the back, Zabarnyi, Kryvtsov and Matviyenko, with Karavaev and Zinchenko the wing-backs.
Apologies, my system crashed, but we're back just in time for kick-off!
I'm struggling to see a way for Ukraine tonight. Everywhere I look, Sweden are superior; I can't see how they don't score and I can't see how they'll be scored against.
Nine years ago, Andriy Shevchenko had time.
This lad is a very fine player, and his two finishes against Poland were excellent.
I mentioned Kulusevski earlier, and I'm really looking forward to seeing how he links up with Isak, who looks to have all the raw materials necessary to become a top centre-forward. I'm looking forward to seeing how he develops over the next few years, but I'm also expecting an influential performance from him tonight.
Who wasn't expecting this?
Here's that interview I mentioned in full. I'm not a huge fan of Southgate as a manager, but as a man he's a mensch.
Just when you thought England beating Germany was the maddest thing to happen today, it turns out to be sunny in Glasgow when it's raining in London.
Ukraine will be hoping for less of this...
Speaking to BBC, Gareth Southgate just said that he saw David Seaman in he crowd, and though he can't ever atone for the penalty he missed in 1996, which will always hurt, he's trying to compensate as manager. Aw!
Sweden have defended really well so far, Victor Lindelof in particular. That's partly because he's a decent defender, and partly because the slower pace of the game suits him; ultimately, his physical capacity is limited, and he struggles against power and pace. If I'm Shevchenko, I'm getting Yarmolenko to play on him to try and exploit that.
The winners of this match play, er ... England in Rome on Saturday night.
Andriy Shevchenko, meanwhile, makes two changes from the Austria debacle, Taras Stepanenko and Serhiy Kryvtsov coming in for Vitalii Mykolenko and Ruslan Malinovskyi.
Janne Andersson makes one change to the team which beat Poland, Dejan Kulusevski replacing Robin Quaison. Quaison actually played pretty well, his pace offering more pace than Marcus Berg, but Kulusevski created two goals when he came on in the last game and is of an entirely different order.
Ukraine: Bushchan, Karavayev, Kryvtsov, Zabarnyi, Matviyenko, Shaparenko, Stepanenko, Sydorchuk, Yarmolenko, Yaremchuk, Zinchenko. Subs: Sobol, Malinovsky, Marlos, Pyatov, Makarenko, Tsygankov, Mykolenko, Bezus, Besyedin, Trubin, Tymchyk, Dovbyk.
This game, then. Sweden were impressive in the group stages, shutting out Spain, shutting out and beating Slovakia, then somehow finding themselves in a thriller against Poland, which they won. They're the favourites tonight and rightly so - they've got better players, and Ukraine, after impressing in defeat against the Netherlands, absolutely bottled their deciding tie against Austria only to be saved by Slovakia's defeat to Spain and Poland's defeat to ... Sweden. But they're capable of better than they produced that night, and I'm expecting a tight one.
Before we go any further, apparently England have just beaten Germany. Is that allowed?
Euro 2020 - Raheem Sterling and Harry Kane England's heroes as Southgate's team see off Germany
Hello and welcome to Sweden v Ukraine in the last 16 of the European Championships!