2nd Half
Giroud

90'

Manolev

Dimitrov

87'

Mbappé

Giroud

84'

Lacazette

Payet

76'

Kostadinov

67'

Kraev

62'

Zanev

51'

Galabinov

Kraev

48'
1st Half

Kanté

Rabiot

34'

Slavchev

9'

Matuidi

3'
avant-match
LIVE
Bulgaria - France
World Cup Qualification UEFA - 7 October 2017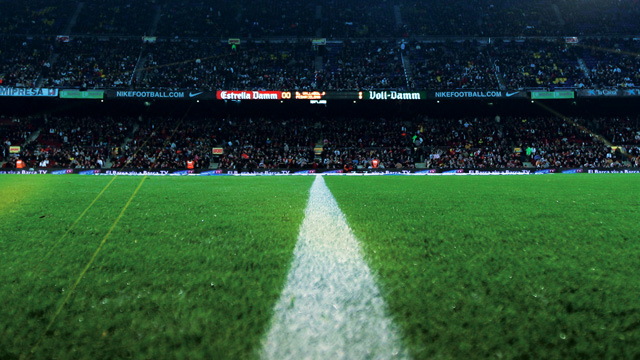 World Cup Qualification UEFA – Follow the Football match between Bulgaria and France live with Eurosport. The match starts at 20:45 on 7 October 2017. Our live coverage lets you follow all the key moments as they happen.
Who will come out on top in the battle of the managers Georgi Donkov or Didier Deschamps? Find out by following our live matchcast.

Have your say by voting on who will win between Bulgaria and France? Enjoy some pre-match reading with related articles about these two Enjoy some pre-match reading with related articles about these two Football teams.
Head-to-head: see historical stats and visit our detailed profiles for Bulgaria vs France. Get all the latest on Football: fixtures, results and tables.

Anyway, thanks for your company - night!
France are rubbish. They scored a brilliant goal after three minutes - they've got brilliant players, so they should - but did more or less nothing else of note, just lucky to be facing an even worse opponent. If they can beat Belarus on Tuesday, they'll be in Russia next summer.
Full-time: Bulgaria 0-0 France
This is truly pathetic. Bulgaria just cannot muster anything remotely threatening. Slavchev humps in a cross, it's shot bad it actually tests Lloris, and he leaps to catch right on his line.
There shall be three additional minutes of torpor and turgidity.
Bulgaria just haven't been able to get anything going. And nor have France. What a shower.
Dimitrov replaces Manolev.
Griezmann breaks through midfield and finds Giroud who, without the pace to burst into the box, takes the ball to the corner and puts it behind.
The ref picks a plastic bottle off the floor - it's a long old luz to get that there from the stands - and France make a change, Giroud replacing Mbappe. Amazingly, that sort of makes sense, with Payet on the pitch, whose crosses are far more use to the bigger man.
Netherlands leads Belarus 2-1, thanks to a Robben penalty. A 7-0 win over Sweden is now all they need to nab second place in the group.
Rabiot is late on Zanev, and again Bulgaria have a decent chance to cause some bother. But from out on the left, level with the edge of the box and 25 yards out, Delev flights his free-kick past the back post and out of play.
This game is absolute dustbins, drains and toilets.
Deschamps does something, bringing on Payet for Lacazette. I guess Griezmann will go into the middle, though quite what he'll do with Payet's crosses I'm not so sure.
Nedelv has a go at Sidibe on the outside, but the defender is too quuick for him, sliding in and winning a goalkick too.
Sidibe barges into Zanev, and Bulgaria have a free-kick on the left touchline, 40 yards out ... which Sidibe heads clear.
What is Deschamps waiting for before making a change? I suppose he might not want to change things in case they go wrong and he has limited options, but the best managers make things happen, rather than wait for them to.
This is so, so slow ... except when Mbappe gets the ball. He zips forward, but covered by three men, opts to cut in off the left before lacing a shot directly into a block.
What is it with France and rubbish managers wasting silly talent? Domenech got six years!
Tolisso knocks the ball off nicely, flicking it off his toe, so Kostadinov knocks through his standing leg. He's booked.
And of course, they are no stranger to World Cup aggravation in Sofia.
It really is remarkable how crap France are able to be with these players. Deschamps is a genius.
Kraev, clearly overtired, arrives ridiculously late on Varane, the ball already knocked off and lunge anticipated. A booking is awarded.
Digne goes down the left and chips over a tantalising cross that's just too high for Lacazette.
Of course he has. Ronaldo has come off the bench to put Portugal in front against Andorra.
Lovely from France, Matuidu and Mbappe working space for Sidibe to cross low ... and Griezmann misses the ball entirely. Handily for him, Lacazette had strayed offside.
The football action isn't great, but the rough stuff is improving, Kraev sliding in on Tolisso. He's a little late, granted, but there's not much wrong beyond a foul, yet Tolisso and his pals become extremely upset and indulge in minor jostling.
Good ball in from the Bulgarian right, Nedelev with it (I think), and Sidibe, leaping to control, can't. But Manolev isn't able to take advantage and France clear.
Zanev slides in hard and catches Tolisso, who stays down awhile. A yellow card is issued and various opinions are exchanged.
Things are hotting up in Group B. Switzerland lead Hungary 3-0, while Portugal are 0-0 in Andorra. If they can find the win, they will qualify automatically if they can beat Switzerland in Lisbon on Tuesday.
Klaev replaces Glabinov, who is presumably injured.
Elsewhere, Netherlands lead Belarus 1-0, the goal scored by Davy Propper. They need a fair few more.
France get us away again and immediately Bulgaria get into them again, Kostadinov finding Delev on the right, who comes inside and curves a low shot just wide of the near post.
So France have the lead they need, but needed the brilliance of Hugo Lloris to keep it - redeeming the dodginess of Hugo Lloris, admittedly. Bulgaria improved towards the end of the half, and will know that this France defence can be got at.
Half-time: Bulgaria 0-1 France
Griezmann fires into the wall, but France maintain pressure and Mbappe takes the ball down the left side of the box thanks to a clever touch, but can't find the angle to test Iliev.
Sidibe into Rabiot, who finds Lacazette ... Lacazette's return flick is loose, but Kostadinov brings him down and is booked. Free-kick France, close to the right corner of the box.
Bulgaria aren't dominating or anything, but France have lost some control in midfield. I guess Kante getting injured can do that to a team.
France will now know that they really need to score again.
What a mess! What a save! Finally, Bulgaria do something, and Nevelev whacks a shot from just inside the box, right side, which Lloris can only shovel back into play. So Delev nods square and Kostadinov must surely score, except Lloris flies back into the middle of his goal to claw away! And Bulgaria keep up the pressure, Manolev drilling a drive which Lloris is forced to tip away.
N'Golo Kante has twanged a hamstring and is immediately replaced by Adrien Rabiot.
Oh dear, Sidibe is lying face down in the wet ... and I'm not surprised. He pushed the ball inside and set off down the line, so Manolev brought up a forearm and caught him one across the phizog. That should be a red card, but it's nothing.
Again France surge forward and again Mbappe is at the centre of it, foiled the first time he tries to slot Lacazette through but not the second, only for Bozhikov to slide in and deflect his shot behind. The corner comes to nothing.
Sidibe moves the away from Popov, who can't be arsed stopping suddenly and as such lands studs on instep. But Griezmann's free-kick, curled in low, is too close to Iliev who gathers and sets up a break ... aborted by Griezmann, who chases back and intercedes.
Excellent from France, Matuidi again releasing Mbappe, who comes inside onto his right foot and lifts a ball over to Griezmann, lurking on the right of the box. It takes a while to come down, but he quickly works his body into a shooting angle and lashes a shot just wide.
Sidibe finds Tolisso down the right, who crosses first-time, but Iliev collects easily.
Nothing is happening. That's probably why we're talking about Marouane Fellaini.
In not entirely iunrelated news, Roberto Martinez appears to have picked Marouane Fellaini, a player carrying an injury, for a Belgium team already qualified for Russia, and that player appears to have jiggered some ligaments.
Bulgaria have done almost nothing so far - France should do all they can to score again, because they'll surely improve. All their 12 points in qualifying have come at home.
It's important to start well; wise, prohetic words.
Matuidi pounces on the ball in centrefield and immediately releases Mbappe and inside-left. He goes outside Zanev and smashes a rising shot goalwards, but towards the near post which Iliev is able to guard.
Tolisso finds himself on the ball inside the Bulgaria box, right side, and smacks a low cross that Iliev eventually clutches to his chest.
Kostadinov finds space down the right and humps over a cross, which flies behind.
Sidibe is pushing forward at every opportunity, and that's making it difficult for Bulgaria to get anything going down their left. Meanwhile, Digne is doing likewise on the left.
A clever reverse-pass from Kante finds Digne in space, but Bodurov is over quickly to block his cross.
I'm wondering if Mbappe and Griezmann aren't roaming behind Lacazette, rather than on either side of him.
Mbappe takes the ball on the half-turn and breaks through midfield, so Slavchev rugby-tackles him to the ground. He's booked.
It's very scrappy now, which will suit both sides.
It's still absolutely caning down - il fait mauvais, etc - but France will now mind a lot less.
GOAL! Bulgaria 0-1 France (Matuidi) This is a lovely goal as well as a crucial one! Mbappe spreads the ball left for Digne, whose low cross is more of a pass. It finds Griezmann, and he ought really to shoot, but instead cushions first-time into the path of Matuidi, seeming to waste his better angle. But Matuidi simply isn't arsed, crashing a rising finish above Iliev and into the far side-netting from an acute angle.
It's worth noting that France are without Mendy, Pogba and Dembele.
Naturally my system crashed just as that happened, but we're back and you've missed nowt.
Tricolore refresher course:
It's also worth noting that Netherlands could have won twice and failed to qualify anyway, as they started the round of games on fewer points than any second-placed team.
That ought to put paid to Netherlands' chances of reaching the play-offs. Even if they win tonight, then beat Sweden on Tuesday, the goal difference differential is currently +19 to +5.
Or how about Griezmann in midfield, and Coman out wide?
Looking at France's midfield tonight, I wonder. Specifically, where is the passing? I doubt Bulgaria are going to leave them much space in behind, so perhaps Rabiot might've been useful from the start.
It's a peripheral point in a sense, but I have no idea how Anthony Martial isn't deemed good enough for this squad. That's Anthony Martial who was brought on after Andre-Pierre Gignac in the Euro final, with France chasing a goal.
it's really quite remarkable, that with which Didier Deschamps has got away, just as Raymond Domenech did before him. It is hard to imagine how any manager could take his players and do worse.
And the Bulgarians will line-up like this: (4-4-2) Iliev; Popov, Bodurov, Bozhikov, Zanev; Manolev, Slavchev, Kostadinov, Nedelev; Galabinov, Delev.
But this is the team that has been tasked with beating Bulgaria...
To be certain of World Cup qualification, Les Blues must win tonight, then again at home to Belarus on Tuesday. It's not at all easy to trust them so to do. 
It is possible that in the long history of international football, no stronger squad has ever been assembled than that which Didier Deschamps is able to put out. And yet his team continues to disappoint - any idea why? Ahem.