2nd Half

Lingard

Dier

90'

Kane

90'

Khazri

Khlifa

85'

Alli

Loftus-Cheek

80'

Sliti

Ben Amor

74'

Sterling

Rashford

68'
1st Half
Sassi (P)

35'

Walker

33'

Hassen

Ben Mustapha

15'

Kane

11'
avant-match
LIVE
Tunisia - England
World Cup - 18 June 2018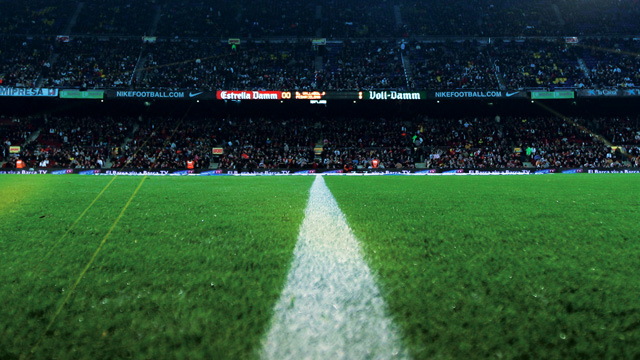 World Cup – Follow the Football match between Tunisia and England live with Eurosport. The match starts at 20:00 on 18 June 2018. Our live coverage lets you follow all the key moments as they happen.
Who will come out on top in the battle of the managers Alain Giresse or Gareth Southgate? Find out by following our live matchcast.

Have your say by voting on who will win between Tunisia and England? Enjoy some pre-match reading with related articles about these two Enjoy some pre-match reading with related articles about these two Football teams.
Head-to-head: see historical stats and visit our detailed profiles for Tunisia vs England. Get all the latest on Football: fixtures, results and tables.

Thanks all for your company and comments - night!
So there we go. England hang in there after playing their arses off in the first half, and their talisman talises just when they need him the most. They join Belgium on three points, and know that a win over Panama takes them into the last 16.
Full-time: Tunisia 1-2 England
Tell you what, Gareth Southgate enjoyed that goal as well, and it's a huge one for England. They can now go into the Panama game in on a buzz,, not furious with themselves and still have a shot at topping the group.
England celebrate the goal properly, wasting a good two minutes, then replace Linhgard with Dier.
GOAL! Tunisia 1-2 England (Kane) Have a look! Another fine corner from Trippier, and Maguire is up high and early again! He flicks on, and in front of goal, Kane does superbly to adjust his body position, twisting head and shoulder to head home like an Action Man figure! What a player!
There'll be four added minutes and being them with a corner, very well-won by Loftus-Cheek who pressures Meriah into a clubfooted tip behind...
Excellent from Loftus-Cheek again - why wasn't he on earlier? - and he takes a pass from Walker on the half-turn, diddling his man and pacing towards the line. But a bum touch takes it away from him, and he can't get his body around the ball to cross.
Nice from England, Loftus-Cheek marauding down the right and cutting back a low cross ... Rashford should shoot, but dummies instead, and Lingard isn't ready for it! Why didn't he hit it?!
Lingard has barely got into the Tunisia box this half - I'm not sure why, I guess because England's passing hasn't been as sharp so there've been fewer opportunities.
Tunisia hare going to finish with about 15 defenders on the pitch. Khalifa replaces Khazri, who walks off as slowly as he can, as you would.
Young finds Rashford down the left and he attacks Ben Youssef along the by-line poking a low cross that wins a corner. Young's delivery is decent, Stones attacks it, takes a fist in the phizog when the keeper punches, and has a free-kick awarded against him for his trouble. The referee has not had a good game.
Tunisia have done a really good job second half - as you'd expect them too. Just the other day, they kept Spain out for more than 80 minutes, and clearly know what they're about in defence.
England do not need three centre-backs at this point.
Off goes Alli, on comes Loftus-Cheek.
... and he looks to drop over the wall and in, but wafts over wall and bar instead.
There's some argy-bargy in the box as Young prepares himself...
Rashford tries to inject some pace, running at Maaloul. Nothing comes of it, but it us England's tempo, and here they come again, Alli playing a one-two with Kane, who lifts a return pass that Lingard is also after. Both are fouled, and England have a free-kick, 22 yards out, pretty central. Young fancies it...
England's passing is far too slow now. They need something new in midfield - if they'd picked him, Jack Wilshere would be a decent option. But they didn't, so I'm not certain who is.
Tunisia are happy with what they've got: Off goes Sliti, nominally a winger, and on comes Ben Amor, a defender.
Young runs and Ben Youssef who gets between ball and man. Young cant help but dive in to administer a gratefully-received foul.
I'm not sure England have created a chance this half.
Sliti breaks through midfield and lashes a shot into another dimension.
A long clearance finds Khazri, on the move across the line, and Stones manages to comes across and do enough - but should've been onto that well before he was.
England try to raise it again, Young nipping forward and finding Henderson, who wedges over the Tunisia backline. Alli can't quite make contact as Ben Mustapha comes out, but the flag goes up anyway.
There goes Rashford, breaking through midfield and jabbing a ball through for Kane that's just too weak. Bronn slides in, and the attack breaks down.
Trippier and Young are behind the free-kick ... and Trippier has the dash, getting the ball over the wall but sending it wide enough of the near post for the keeper to wave it by.
Before the kick can be taken, there's that change: Rashford for Sterling.
England put a lot into that first half and they're feeling it. I'd get Rashford on for Sterling, but in the meantime, Meriah treads on Kane 25 yards from goal.
Maguire again rumbles forward and thinks about a shot but instead spreads wide to Henderson, who sweeps over another cross ... but puts too much on it and the ball drifts behind.
Tunisia have barely been allowed into England's half these last 15 minutes, but England are looking lower on energy and ideas than before. It's time for a change, I'd say.
Incidentally, Kane should be right on top of the ref, making sure he's alert every time England have an attacking set-piece.
It might be time for a change for England. Their delivery of ball into box has been very good, so if Vardy or Rashford were in there alongside Kane, that'd give Tunisia something else to think about.
...over it comes and Stones is up, but his header is heading wide, so Kane hooks the ball back into the box. England then win a throw, sent short to Sterling, and he's penalised for fouling Meriah - which he was, but he was also being fouled.
It took England a while to get going after half-time, but they've got Tunisia pinned back now, and are stretching them well. Stones finds himself in a position to cross from the right and slings over a goodun - no one is on the end of it, but England sustain the pressure and eventually Henderson picks out Trippiyay, who forces a corner....
This is true, but England oughtn't need to rely on help from officials. They've got far too much for Tunisia, and if they keep the head, should win.
Clever pass from Kane, around the corner and down the right for Henderson. He crosses well too, but Alli is just short of getting on the end of it.
Poor clearance from Bronn, whose warging isn't quite working, and Maguire accepts possession then bursts down the left wing ... seriously. He then looks up and cuts back for Sterling, but the pass is behind him.
England are back in the ascendancy, but Alli isn't lanking about with the same intensity. I'm not sure Delph is the man to replace him - he was warming up in the first half - but Loftus-Cheek would be a decent change.
A long ball down the side of Maguire sees Khazri stealing a march. The flag goes up, but that wasn't offside.
Trippier flights over another decent cross and this time it's Meriah grabbing Kane by the neck. Again, the ref isn't arsed and again Maguire is there, heading over the top.
Tunisia are getting closer to each other in midfield now, which is why they're keeping possession so much more effectively. But then Sterling breaks, puts the ball into space, and though Skhiri blicks him off, Meriah smashes his backpass at Ben Mustapha and England have a corner.
Jordan Pickford, Harry Maguire, Jordan Henderson and Harry Kane all took the role of Lennie in the school play.
Sassi scythes down Henderson, which gives England a chance to build for the first time this half.
Tunisia are moving the ball around much more confidently than at any stage of the first half, and England are allowing them to - previously, they were pressing high and hard.
Techno techno techno techno!
The players are back with us, and Dele Alli is among them.
That was excellent. England played with fire and intelligence - more than any other team so far aside from, perhaps, Mexico - but Tunisia hung in there well and with a bit of help from the referee, finagled themselves an equaliser. They played with much more confidence from then onwards, and the second half should be a jazzer.
Half-time: Tunisia 1-1 England
Trippier rams a clearance into Maaloul's midriff, so he has a chill on the grass while time elapses.
Back to Lingard, this performance has been the height of him. Lithe, clever and fast, his movement elevating those playing alongside him, but his finishing ruining some great approach-work.
There'll be three added minutes, which seems somewhat miserly given the stoppages for Hassen to be treated.
Tunisia just cannot cope with Lingard's movement, and this time he appears down the right, stretching onto a through-pass from Trippier and touching around Ben Mustapha only for the ball to bobble agonisingly wide of the near post. He could've had three already.
Another decent free-kick from Trippier sees Maguire head back across the box, and the ball breaks for Lingard who lines everything up beautifully, only to ram a shot into Meriah's back. The ball goes behind for a corner, which comes to nothing.
VAR, then. I've no idea why anyone over the age of 6 gets so disturbed by the result of a football match that they can't abide refereeing errors. And anyway, it's so rare that decisions made are a matter of fact, rather we exchange one opinion for another. Basically, we al need to grow up. It's a football match!
WHAT A MISS! Another excellent delivery from Trippier sees Maguire again win the header at the back post, forcing Ben Mustapha to touch the ball against the bar. England then work it back across goal where Stones totally misses his kick - it's pretty funny - and then we go to VAR to examine whether Kane was hauled down as the cross came over. He was and then some, but for some reason, there's no intervention. Odd.
Sterling runs the left-wing channl and draws a foul from Ben Youssef; free-kick England, a yard from the touchline, five yards from the vy-line, Trippier with it...b
Alli will have to go off. "Two double-blows for England", insights Martin Keown.
What a boon for Tunisia. They're been absolutely totalled here, yet have stayed in the game and now are level. I wonder whether, had the ref not given a penalty, whether VAR would've intervened. My guess is not - i thought the award was harsh.
GOAL! Tunisia 1-1 England (Sassi) Sassi murmurs to himself - he's praying, I imagine - and places a slow, deliberate shot to Pickford's right. The keeper guesses right and gets something on it, but there's just enough power to take it past him.
PENALTY TUNISIA! A cross comes in from the right and Walker swigs an arm. Ben Youssef is perhaps blown over by the breeze created, I don't know - there's some contact, but not much. It's enough for the ref, though, and enough for the various other refs! What a chance for Sassi, who will take the kick!
Every time is looks as though Tunisia are easing themselves into things, England step into them and zone forward. But Tunisia are having more of the ball now, while off it, Alli is limping a little, stretching and flexing what appears to be thigh-knack.
Bronn contests a bouncing ball with Alli, using his arm to secure possession. The ref sees it and awards a free-kick, which prompts no little consternation. Eventually, Trippier curls from the left past the back post, where Maguire heads over.
Henderson is playing really nicely, and he sprays a ball out wide to Lingard, now on the right. Maaloul is forced to concede the throw, but England make nothing of it.
As I was saying, Maguire is too casual on the ball, loses it, and then as it travels across the face of the box, Walker could clear but instead tries to shepherd it across his body onto his right foot. But Khazri is having no such thing, barging him away and allowing Sassi the shot, which Maguire deflects behind. The resultant corner comes to nowt.
This has been almost perfect from England.
Another chance for England, another chance for Lingard! Young is allowed time to come inside onto his right foot and bafflingly, gloriously, delivers another delectable cross. At the back post, Lingard is waiting for it, watching it onto the inside of his boot, only to confuse himself with thought of shots and crosses. So he allows the ball to dribble off it, experiencing anguish once more.
Ben Youssef curls an outswinger well away from Khazri, and when England clear, Sliti larrups a shot somewhere into next year.
Bronn bring the ball out from right-back and no one goes with him, so he burns away from Alli who gets back at him and cedes a corner.
It's really enjoyable to watch a team playing with two strikers. Over the last generation, defenders have it easy in that regard, and given that, in my football-watching life at least, the standard of defending has never been worse, it makes sense to exploit that.
England pass and move some more. Tunisia need to do something here and fast, because otherwise they'll concede again. In general, it doesn't work to match-up the formation of a better side, but they need more men in the middle of the pitch, where England are having a party.
Lingard spreads to Young, and he moves the ball back inside - England look so confident! Exclamation! I am not accustomed to this! Sterling comes deep into midfield and from an inside-right position, Walker slides a lovely ball between full-back and centre-back for Trippier. His cross is a goodun too, low and hard, but just misses various attackers, so England work the ball back and Henderson spanks a low shot from distance that Ben Mustapha must dive to save.
That pause might not have done Tunisia any harm. They've been overrun to this point, and the break might just have allowed them to clear the heads.
Off goes Hassen, crying. On comes Ben Mustapha.
Hassen is down again. He is not long for this game.
GOAL! Tunisia 0-1 England (Kane) Ashley Young slings over a brilliant, flat corner that Stones meets on the running leap with a belter of a headbutt. Hassen flings himself left to claw the ball away from under the bar, but there's Harrance Kane to nod home! What a start from the champions-elect!
England have slowed down a little, but then step it up when Maguire steps out with the ball and finds Kane. He turns Ben Youssef beautifully, but opts to ignore the man outside him for a hopeful shot that Hassen tips around the post.
Tunisia enjoy their first bit of ball, Sichri knocking a long one out to Sassi on the opposite flank. He moves it inside to Badri, but eventually England crowd them out.
England are mixing it up really well, knocking it long and short. Walker drifts a long one from right to left, looking for Alli, but gets just too much on it,
Tunisia have barely had a kick. Can England keep this up?
Here come England again! Again, Alli finds Lingard, this time at inside-left, and he has a sight of goal but the angle is narrow so he squares for Sterling, who misses from close range. He's furious with himself, but the flag goes up and the keeper, who came out to face Lingard, is hurt and enjoys the respite of treatment.
Over comes the corner and Trippier heads down into the ground ... the ball bounces up, and Hassen tips away.
England, as promised, start "on the front foot". Jesse Lingard has himself a few early touches, and one excellent sweep over the top from Henderson puts Alli away down the right! He crosses against the nearest man who then dallies, so Alli robs him and forces the ball across to Lingard in the middle. He opens his body to curl into the corner but doesn't get hold of his shot, knocking against the nearest leg which allowis the keeper to save with his feet. Excellent from England but they should be in front.
England prepare to kick-off....
The referee is called Wilmar.
God Save the Queen has got to be the worst song ever written. Worse, even, than Chasing Cars.
I'm not certain this is a popular opinion, but I prefer Dele Alli in midfield, not behind a striker. I know he's currently more use further forward, but his attitude is perfect for a player who is always involved in the game. He should still be able to break into the box, but at the moment, when he's not scoring or creating, he's spectating.
Southgate tells Gabby Logan that he's looking forward to seeing his players perform. It's worth noting that if things don't go according to plan, he has a fair bench - Marcus Rashford and Jamie Vardy are both capable of changing things, and scoring out of nothing. On the other hand, there's not much creative guile that isn't already on the pitch.
I should note that in Volgograd, there are midges. The players have been shpritzing themselves accordingly, but perhaps that should be banned. These are the conditions, deal with them.
Does his mouth ever close?
Of course, the main reason there's no intra-squad rivalry is that the majority of them play for teams who aren't up to much.
Ferdinand, Lampard and Shearer are talking about club rivalries, and how that's hindered England in the past. Shearer doesn't think it did, though I'm not quite sure how he'd know given how little of his career he spent challenging for honours. Ferdinand does, though, also note that tactical rigidity and general under-performance was more of a problem.
Rio Ferdinand is the best pundit in football. Football is a simple game, so what the pros can add is insight to the mental side, and to what it's like playing with the best managers, with and against the best players, and on the biggest occasions. He - and Frank Lampard, Gary Neville and Jamie Carragher - supply that, but Ferdinand has a bit more charisma and childlike wonder at what he's seeing.
Which is not to say that they should've fired him - if those were the FA's standards, they ought never to have hired him. Except that those could never be the FA's standards because they do not respect them themselves.
The FA's moral stance over Big Sam is laughable after past appalling behaviour
BBC are showing a montage of previous England managers. Sam Allardyce's distress is one of my desert island discs.
Southgate also said that Tunisia will play five at the back. Fifa's website suggests to the contrary, depicting a 4-3-3, and if you can't trust Fifa, who can you trust?
Gareth Southgate sounds very relaxed, but I'll bet he's not. He reveals that it'll be him delivering the final rallying call. I'm sure it'll make all the difference.
"So, what do you think about that Daniel," I hear you chorus. Thusly:
I'd have been far more tempted to include Young on the right, instead of Trippier. Given his crossing is deemed important, he should be able to do it on the run, not after checking inside.
Maguire is a better passer than Cahill, but England already have Stones for that, I expect them to have plenty of corners, and Cahill is dynamite in the box.
I prefer Dier to Henderson, but if the upside of the latter is Alli in midfield, it's a compromise worth making.
Gareth Southgate had three decisions to make, and these are they: Ashley Young is at left-back, not Danny Rose; Harry Maguire is at centre-back, not Gary Cahiil; and Jordan Henderson is in midfield, not Eric Dier.
We are living in incredible times. I have been watching England as non-partisan but interested observer since 1986, and I cannot recall a single tournament to which build-up has been so positive and serene. But the succession of failures has dulled the thirst for controversy, Gareth Southgate has played the press like a fiddle for which he has hidden but glorious contempt, and for the first time in a long time - perhaps ever - England boast a coterie of young, stylish and brave players who truly represent the diversity of the country.
Now, though, it is time for the football. If England can play as they have prepared, all good. If they cannot, brace yourselves for the usual.
Evening all and welcome to Tunisia v England!