avant-match
Race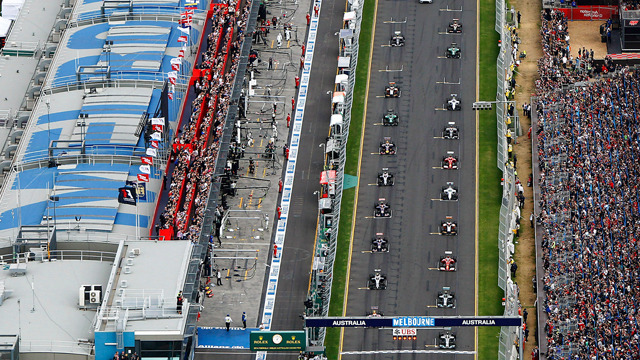 Follow the Hungarian Grand Prix live with Eurosport. The race starts at 15:00 on 31 July 2022. Find race results, standings, stats, scores and track info. Keep up with the top F1 drivers and teams including Lewis Hamilton (Mercedes), Valteri Bottas (Mercedes) and Max Verstappen (Red Bull Racing).
Formula 1 fans can read breaking Formula 1 news, interviews, expert commentary and watch free replays. Don't miss the upcoming Formula 1 events. Make Eurosport your go-to source for sports online from Formula 1 to football, tennis, snooker and more. Enjoy live streaming of this season's top sports competitions.
REPORT:
Full report to follow shortly. Thanks for joining our coverage!
Red Bull's Max Verstappen storms back from 10th place start to win Hungarian Grand Prix
LAP 70/70 - VERSTAPPEN WINS IN HUNGARY
What a victory for Verstappen, who started in P10! With some rain falling in the last few laps, Hamilton was able to drop the gap by a couple of seconds but it was too little to late. Hamilton finishes in P2, and Russell rounds off the podium.
LAP 68/70 - BOTTAS PULLS OVER ON SIDE OF TRACK!
The Alfa Romeo has an issue and pulls over just at the start of the final sector. This means a Virtual Safety Car will need to be deployed, which may work into Lewis Hamilton's favour as he looks to close the gap to Verstappen.
LAP 65/70 - HAMILTON GETS PAST RUSSELL!
Lewis Hamilton does the switchback into turn 2, and gets past Russell and is up into P2! He has five laps to make up the ten seconds to Verstappen out in front.
LAP 63/70 - HAMILTON GETS PAST SAINZ
Hamilton makes the most of DRS and gets past Sainz down the main straight. The Briton is up into P3!
LAP 61/70 - BINOTTO HAS HAD ENOUGH
Ferrari team principal Mattia Binotto has stormed off from the pit wall back to the motor home, as his the prospect for a podium for his drivers now look very slim.
Hamilton is now less than a second behind Sainz, and has DRS. It will be a matter of when rather than if here.
LAP 57/70 - HAMILTON IS QUICKEST ON CIRCUIT
Lewis Hamilton is on a charge. Currently on the soft tyres, the Briton is lapping 1.4 seconds faster than Carlos Sainz ahead of him in 3rd. If he catches the Ferrari, another double podium could be on the cards for Mercedes!
LAP 55/70 - LECLERC PITS AGAIN
Leclerc boxes again from P3, this time for the soft tyres. The harder compound experiment has not worked, and once again, Ferrari will face questions about their strategy. He emerges back out in P6, behind both Hamilton and Perez.
LAP 53/70 - VERSTAPPEN LEADS!
Max Verstappen finally has the lead of this race! Lewis Hamilton pits from the lead and fits the softer compound tyres for the last part of this race, and emerges back out in P5.
What a win this would be for the Dutchman if he can hold on with his medium compound tyres.
LAP 52/70 - RUSSELL HUNTING DOWN LECLERC
Leclerc is still struggling with those harder tyres, and Russell is hunting him down for P2. The gap now stands at five tenths of a second.
LAP 50/70 - RICCIARDO RECEIVES TIME PENALTY
Daniel Ricciardo receives a five second time penalty after contact with Lance Stroll into turn two, causing the Aston Martin to spin out and lose valuable time in his battle to get into the points. The Canadian is not happy over the team radio, complaining that he left Ricciardo with a lot of room on the inside.
LAP 47/70 - SAINZ PITS!
Carlos Sainz pits from the lead to cover off a potential undercut from Lewis Hamilton, but Ferrari make another slow stop! The jack gets caught under the floor of the car! The stop total is 4.6 seconds, and that may cost the Spaniard. He emerges back out in P5.
Hamilton will need to pit again, as he has only used the medium compound. The chances are that Hamilton will go onto the soft tyres for the last 15 laps of this race.
LAP 45/70 - VERSTAPPEN GETS BACK PAST LECLERC
And then, it was as you were. Three laps after Verstappen's spin, he's back past Leclerc into turn two, as Leclerc looks like a sitting duck with the harder tyres, meaning the Ferrari driver simply cannot defend the move! Verstappen is now up to P3, behind Sainz and Hamilton.
LAP 42/70 - VERSTAPPEN SPINS INTO PENULTIMATE CORNER!
What a moment! Verstappen almost bins it into the second to last corner, and has a spin! That means Leclerc gets back in front of him!
The Red Bull driver quickly recovers from it, and is back defending Perez and Russell down the main straight! A rare mistake from the Dutchman!
LAP 41/70 - VERSTAPPEN OVERTAKES LECLERC!
Verstappen has punished Ferrari's call to fit the harder compound onto Leclerc, as he uses DRS to get past him into the inside of turn 1! Leclerc is understandably fuming on the team radio.
LAP 40/70 - LECLERC IS NOW ON HARDS!
In response to Red Bull, both Leclerc and Russell box the following lap. However, Ferrari make a very bold call and fit a set of harder compound tyres onto Leclerc's car. That is despite the problems that the Alpine drivers had getting the tyres up to temperature!
Russell also emerges back out behind Verstappen, so the Red Bull driver now has the undercut.
LAP 38/70 - NORRIS REPORTS SLIPPERY CONDITIONS
Lando Norris has been on the radio to his engineer to report the track has become more slippery. Is it due to the spots of rain?
Meanwhile, instead of waiting for any potential shower, Verstappen boxes for a new set of mediums and emerges back out in P6. He wants to get the undercut on Russell perhaps?
LAP 35/70 - SAINZ CLOSING DOWN ON RUSSELL
Sainz has closed the gap to Russell down to around a second, and will soon have DRS. There has also been a few drops of rain on the circuit, and it seems to be making the track a little slippery by the chicane.
Yuki Tsunoda has a spin there, but manages to get the car going again, then a lap later, Sebastian Vettel is forced to take the escape road into the corner. It may be down to the track conditions, or the fact the harder tyres are not heating up.
LAP 31/70 - LECLERC TAKES THE LEAD!
That is a key moment in this race! Leclerc finally makes the move on Russell into turn one! He dives down the outside, with the help of DRS, and then has the inside line going into turn two. A brilliant move, and Leclerc can now kick on and try to pull out a gap.
LAP 30/70 - IT'S HEATING UP!
Leclerc comes again on Russell at the start of lap 30, trying to get past Russell three times before turn 4.
He initially tries to go around the outside into turn one, but Russell defends. Leclerc looks like he has the overtake completed into turn 3, but Russell once again covers him off.
Then, Leclerc tries to get him around the outside up the hill into turn 4, but Russell shuts the door! The cars were very close to contact there but Russell remains out in front!
LAP 28/70 - LECLERC FASTEST MAN ON THE TRACK
The Ferrari is now in DRS range of Russell! He attempts to go around the outside into turn one, but Russell covers him off. However, on the run down to turn 2, the Mercedes has a moment, and that gives Leclerc a sniff!
Russell does well into turn 3, and still has the lead! Leclerc is really hunting Russell down here, but the Mercedes man keeps his wits about him.
LAP 24/70 - DOUBLE OVERTAKE!
What a manoeuvre by Daniel Ricciardo into turn 3! He sent it there, with the postage stamp!
Esteban Ocon, who emerges back out in front of both Alonso and Ricciardo in P10 after his pit stop, is immediately under pressure from both, and moves to the outside into turn 3 to defend. That leaves the door open for Ricciardo on the inside, and the McLaren manages to get past both Alpines with one move! Very opportunistic overtake!
LAP 21/70 - LECLERC PITS!
Leclerc comes in for a set of mediums. However, he emerges back out behind George Russell in P2, but crucially, the overcut has partially worked, as the Monegasque driver is now ahead of his team-mate Carlos Sainz.
LAP 19/70 - CAN LECLERC DO WHAT SAINZ WAS NOT ABLE TO DO?
Leclerc, who now leads the race, but has not yet stopped, will be looking to try and get the overcut on Russell. However, the strategy may not work as Hamilton pits from second place and really loses out.
He emerges back out behind both Alpines in P7, and crucially, significantly behind Verstappen, who has already pitted.
LAP 16/70 - THE FERRARIS ARE PUSHING
Sainz has closed the gap to Russell to just under a second. Ferrari go for the dummy, and call Sainz into the pits, which he does not do. That makes Mercedes call Russell in for a change in tyres, so let's see if the Ferrari can get the undercut.
Sainz pits a lap later, but he emerges behind Russell. The undercut has not worked! Russell is in P4, Sainz is now in P6, crucially behind the Alpine of Esteban Ocon.
15/70 - NORRIS PITS FROM P7
Lando Norris, who was really struggling with his tyres, opts to pit and change his soft compound set for a set of mediums. A small issue with his stop costs him some time, and he re-emerges back out in P16. Let's see if the Alpines get the overcut on the McLaren.
LAP 13/70 - POTENTIAL ISSUE FOR VERSTAPPEN?
A team radio message from Verstappen's engineer mentions the phrase 'Fail 20', which is stressing out the Dutchman. He will obviously be worried about the problem he had in qualifying yesterday and whether there is a chance of it reoccurring.
Hamilton has pulled out a gap of 1.4 seconds over Verstappen.
LAP 12/70 - HAMILTON AND VERSTAPPEN GET PAST NORRIS
The McLaren is a sitting duck going into turns one and two, as Hamilton gets past him into the first corner, then Verstappen gets by on the run down into turn 3.
LAP 11/70 - HAMILTON STILL NOT PAST NORRIS
This battle for 4th is really helping Verstappen, as the Red Bull driver has now closed the gap to Hamilton, and is right behind him. He is now in DRS range. Ideally, Hamilton really needs to get this move done, otherwise he could be in trouble.
LAP 9/70 - RUSSELL REMAINS OUT IN FRONT
George Russell is doing a good job out in front, and has pulled out a further five tenths to Sainz behind him.
Meanwhile, Hamilton is right on Norris' rear-end, and the Mercedes driver is looking to get past his compatriot in the McLaren. Peter Bonnington, Hamilton's race engineer, is reporting that the softer compound is starting to wear at an increased rate, which may play into Hamilton's advantage as he looks to get past.
LAP 6/70 - FERRARIS SHRINKING THE GAP
Russell has managed to maintain the gap out in front, but the Sainz has shrunk it down to just under two seconds. Russell's engineer has suggested that rain is expected in half an hour, therefore he can continue with the planned strategy.
Verstappen makes a great move around the outside on Ocon and is up to P6.
LAP 4/70 - ALONSO DEFENDING FROM VERSTAPPEN
Max Verstappen has climbed two places up to P8, and he now has a fight on his hands to get past the two-time world champion.
He eventually gets the job done up the hill and into the left hander of turn 5.
Meanwhile, Perez reports some power unit concerns, but his engineer reassures him that all is good with his car.
LAP 3/70 - GREEN FLAG
The VSC has ended, and Russell has made the most of the restart and has pulled out a gap to the Ferraris behind him. The advantage is currently at 2.7 seconds. Good news for Mercedes.
LAP 1/70 - LIGHTS OUT AND AWAY WE GO!
George Russell defends the inside line into turn one to cover off Carlos Sainz in the Ferrari, but both red cars just behind the Mercedes look like they have much more grip.
Russell leads, with Sainz in P2, and Leclerc in P3. Hamilton has made a great start and is up to P5.
At the end of the lap, a Virtual Safety Car is deployed after debris on the track following contact between Albon and Stroll.
CARS ARE ON THE GRID
We are almost ready for the formation lap. It is looking very cloudy above the race track, with some spits of rain falling on the circuit.
CAN GEORGE CONVERT POLE TO HIS FIRST WIN?
STRATEGY ALL DEPENDENT ON WEATHER
The strategy boffins are predicting a one or two-stop race this afternoon - but only if all goes to plan with the weather and we have a dry race. Some teams may decide to opt for the one-stop further down the grid as it has been traditionally very difficult to overtake on this circuit, due to how narrow it is, and the fact that teams will need to lean towards a very high downforce setup on their cars.
However, with rain already falling this morning in Budapest, and weather radars already suspecting some activity in the clouds north of the track, it could shake up things entirely, just as we saw in last year's edition of this Grand Prix.
GASLY TO START FROM PIT LANE
Some news from AlphaTauri to report. Pierre Gasly will start from the pit lane after opting to change the power unit on his AT03 without the approval of the FIA technical delegate.
There are also new power units on both Red Bull cars, but crucially, both Max Verstappen and Sergio Perez remain within their power unit components allocation.
GOOD AFTERNOON!
Hello and welcome to Eurosport's live text coverage of this afternoon's Hungarian Grand Prix at the Hungaroring here just outside Budapest. We should have an exciting race on our hands today after yesterday's qualifying session shook up the grid order.
George Russell starts on pole for the first time in his career, with his Mercedes teammate Lewis Hamilton back down in P7, and Championship leader Max Verstappen starting from P10.
We are hearing that once again there are bands of heavy rain moving towards the circuit from the north, so if more wet conditions are to be expected today, it could really shake things up.