2nd Half
Mabouka

90'

Siani

88'

Wright

81'

Rogic

Irvine

79'

Moukandjo

Toko Ekambi

77'

Juric

Cahill

70'

Kruse

Troisi

65'

Milligan (P)

60'
1st Half
Zambo Anguissa

45'
avant-match
LIVE
Cameroon - Australia
FIFA Confederations Cup - 22 June 2017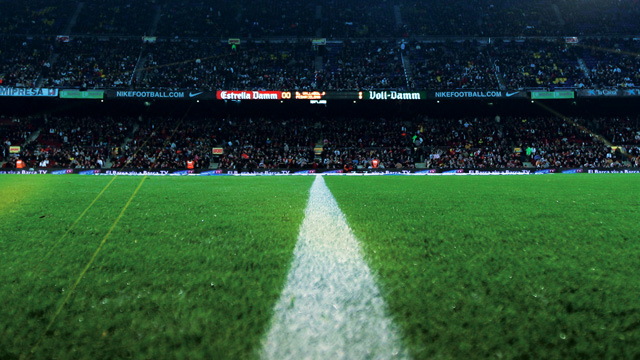 FIFA Confederations Cup – Follow the Football match between Cameroon and Australia live with Eurosport. The match starts at 17:00 on 22 June 2017. Our live coverage lets you follow all the key moments as they happen.
Who will come out on top in the battle of the managers Alexandre Belinga or Bert van Marwijk? Find out by following our live matchcast.

Have your say by voting on who will win between Cameroon and Australia? Enjoy some pre-match reading with related articles about these two Enjoy some pre-match reading with related articles about these two Football teams.
Head-to-head: see historical stats and visit our detailed profiles for Cameroon vs Australia. Get all the latest on Football: fixtures, results and tables.

Anyway thanks for your company - join us later this evening for more.
so, chances are both teams are going home. We'll know more after Germany have played Chile, but it's hard to see them getting out of this. Cameroon will be sick they didn't hold out in their first game and score just once more in this; Australia should be gutted with how they played in their first game and in this.
Full-time: Cameroon 1-1 Australia
Cameroon really should be winning this. Poor old Vincent.
Troisi finds space on the left and crosses nicely into the middle. Irvine leaps and chucks a foot at the ball, but Teikeu does brilliantly to insert a head in between them at cost of a corner. It comes to nowt.
There shall be three added minutes.
Mabouka rams into the back of Troisi and is booked.
Siani switches the ball out to Bassogog, who sends Aboubakar hurtling towards the box at inside-right. But Degenek does very well, running into a challenge just as he draws back his foot to shoot. The resultant corner comes to nothing.
Not much going on, so Siani trips Troisi and is booked.
Again Bassogog finds space down the right and Aboubakar makes a good run off the back of Degenek towards the near post. But when the ball arrives it skids off his laces, the attempted scissors-kick far beyond the ambit of his skills.
Nice from Anguissa who takes Degenek away from goal, then beats him with a Cruyff turn and puts over a cross which is deflected behind for a corner. It comes to nothing.
Wright swings a leg as Bassogog beats him, strokes the ball, clatters the man, and is booked.
Irvine replaces Rogic, who has done nowt.
Siani curls a fine cross into the middle and Aboubakar does well to stay onside, in order to guide a header over the bar. His finishing is miserable.
Moukandjou, the Cameroon captain, looks to the bench and discovers that he's going off; he is not chuffed. Toko replaces him.
Anguissa snaps into a challenge and knocks the ball out to Moukandjou ... his cross is in fact a pass to Degenek.
Cameroon still look likelier; Aaron Mooy has been a big disappointment in both games so far.
Siani slides a ball in behind Wright, finding Mabouka. But his cross is rubbish, straight at Sainsbury, who clears easily.
No idea why you'd take off your centre-forward when you need a goal, but Cahill comes on for his 99th cap, replacing Juric.
Change for Australia: off goes Kruse, on comes Troisi.
Again, Bassogog finds space down the right, and bends a low cross into the box. It looks perfect to arrive into Abobakar's path, but he struggles to sort his feet as Degenek shoves him in the back, and the ball goes wide.
Cameroon are still pushing.
Champion and Townsend seem to think that the video evidence was inconclusive. I've not the slightest idea why.
GOAL! Cameroon 1-1 Australia (Milligan pen) Oh dear Aboubakar! Ondoa goes right and so does the ball, but he can't catch up with it.
PENALTY AUSTRALIA! Gersbach moves past Mabouka, who goes through him to reach the ball, and the ref points to the spot before consulting with the replay as a courtesy. It shows what it shows.
AND THERE IT IS! WHAT A MISS! Mabouka slides an excellent pass into the path of Bassogog, who pastes past Wright towards the line and cuts back for Aboubakar. With Ryan stranded, still narrowing the crossing angle at the near post, if the shot hits the target it's in ... but he sidefots wide!
Aboubakar is being strongly linked with a move to Newcastle. I really do not see it - he's quick, but his finishing is unreliable at best.
Australia work some space down the right, Kruse crossing low. But Fai is in the road, and they end up with a throw which yields no tangible advantage.
We're back to tedious midfield incompetence.
Brief excitement as Aboubakar finds Bassogog in space on the right. He steps on the gas, but looks to go inside when the space is outside, and Mooy relieves him of possession.
This is good from Australia, Degenek sending Leckie away down the tight. He runs at Teikeu, who commits himself, skips by, and cuts back a cross for Juric. The ball is slightly behind him, but he controls well, pauses to asses, then lifts a shot over the bar. Encouraging.
"Average". Similarly, I almost stepped in some dog average earlier today.
No changes for either side, and away we go again.
It's not been much of a game, but Cameroon are the sharper, more inventive side. Australia need to find a way of changing things, because they are so slow and predictable.
Half-time: Cameroon 1-0 Australia
GOAL! Cameroon 1-0 Australia (Anguissa) Lovely finish, this. But first, Mabouka hits a long pass over the top and down the right, for which Aboubakar leaps; he can't reach it. But with no defender in attendance - Sainsbury is playing offside with no pressure on the ball, while Ryan decides he's going to sweep - Anguissa appears in the hole where a full-back would be, extends a leg, also leaps, and guides a deft flick high into the net.
There shall be one added minute. Good.
Cameroon on the break after Australia waste a free-kick, Bassogog leading the charge. He sticks the ball behind Degenek and absolutely screeches past him, so Degenek knocks him off balance and his attempted cross misses Aboubakar. Really, the ref should bring that back and hand out a booking the foul, but instead Cameroon just waste another corner.
Cameroon force three corners in a row, for all the the good it does them. Following the third, Ryan hares out of his net to shove a flimsy punch clear - there was no reason at all for that, but the ensuing fourth corner is headed away by Sainos at the near post.
Well this is pleasant. Moukandjou comes in off the left and injects some pace, poking into Aboubakar who controls and as the ball bounces up backheels a return. Moukandjou might go on, but instead thrashes a first-timer that's saved easily.
My days, this is a bag o'.
They note in commentary that Ondoa is keeping Onana out of the Cameroon goal. I'm not sure that'll continue for much longer; Onana has got it.
More goodness from Gersbach, attacking Mabouka and whipping over another fine cross. Juric can't quite reach it, but it arrives at Leckie, who takes a touch, throws his head back, and fires over the bar.
On the other hand, 31 years ago today, the best performance in the history of football.
Rogic's was worse, truss.
I'm going to be real: I don't think Trent Sainsbury is very good at association football.
Bassogog goes down the right and slings over a decent cross - it sails past the far post, where Degenelk turns it behind. The corner comes to nothing, though Australia are briefly boxed. Ngadeu then curls in another good cross which at which Sainsbury leaps, feet everywhere. His touch sends the ball into the air, and Ryan - Matyryan to give him his full name - claims easily.
"Maty Ryan, good with his feet, Brighton fans can expect a lot of that next season." Good with feetness, brilliant.
Mooy into Juric whose touch isn't great but takes him away from Ngadeu; Ngadeu can't help himself but respond with a foul. Free-kick, just outside the D, dead centre. Rogic curls it hard over the bar. Ho hum.
Good run for Gersbach, curling over a cross between striker and keeper ... Juric, leaping and stretching, can't quite impart brow to ball.
A switch into Bassogog finds him and Anguissa surrounded by defenders. Bassogo juggles and somehow extracts a free-kick for handball which, 25 yards out and almost dead centre, who lifts over the wall. But he really doesn't have the angle, so his attempted pass bounces and drifts into touch.
For your benefit, of course.
I'd like it if this improved.
Rogic, the class of the Socceroo side, such that it is, feeds Gersabach down the left. He swings over a cross, but Kruse opts to swing when he ought to have controlled and the attack peters out.
Sainsbury pulls Aboubakar over for no reason as they contest a high ball - free-kick to Cameroon, 25 yards out, left of centre. Aboubakar thrums it into the wall, the Siani thrashes over the bar.
Hard to describe what we're watching as a lull, considering the little we've seen so far, but that's what it is. Nothing is happening.
Fai fouls Mooy down the right so Mooy himself goes to swerve the fee-kick in ... Anguissa heads clear.
I take back what I said about the ground - there's too much space between touchline and stand down the sides.
To get to the other side.
Because he spells Matthew "Mathew." Why?
Maty Ryan spells Matty "Maty". Why?
Leckie fouls Moukandjo twice in a minute and the second offence gives Cameroon a free-kick on left, level with the edge of the box. It's curled into the front post where Moukandjou can't reach it, and when the ball comes back, Aboubakar thrashes into the side-netting from a tight angle.
Kruse goes down the right and crosses, looking for Juric, who can't catch up with it.
"For those of you watching in dense..."
Kruse comes in off the right, making room for a shot. But his gently curled effort is right down the middle of the goal and Ondoa clutches to his midriff.
Incursion from Rogic at inside-left - he finds Gersback who cuts back for him as he gains the box. But a crap first touch sees the attack break down.
Admittedly that last game was against Germany, so.
Australia took an hour to get going in their last game - can they rouse themselves from the start today?
"You wanna score first," insights Andy Townsend. Cheers, Andy.
I'd never previously noted that immediately prior to the applause which follows the anthems, there's a lot of arm-banging from the arms-around position. More news as I get it.
The anthems. Gets you right here.
Out come the teams. It looks like they've done a decent job with the ground, despite spending a billion and delivering eight years late. The stands are close to the pitch and bank steeply.
"Welcome to the crown jewel of Russia's footballing real estate". I think he means hello.
Cameroon are unchanged following their late defeat to Australia. I'm looking forward to getting reacquainted with Bassogog, who l enjoyed during the Cup of Nations. If he gets half-decent service, Australia are in trouble.
So, two changes for Australia: out goes Luongo, subbed against Germany - Gersbach comes in - and on the wing, Kruse replaces Behich.
What larks, dear old Magwitch, dear old chap.
Realistically, this is a wooden-spoon avoidance match - all the more so if it's drawn - unless Cameroon can beat Germany or Australia can beat Chile. But you never know...
Afternoon all! Time to get jiggy with some Cameroon-Australia action!