2nd Half

Sadiq

Ivanovic

85'

McTominay

Lingard

75'

Young

71'

Asano

Stevanovic

70'

Rashford

Pereira

67'

Fred

Garner

63'

Natcho

Tošic

60'

Pavlovic

58'

Rashford

49'
1st Half
Martial

33'

Natcho

32'

Greenwood

22'
avant-match
LIVE
Manchester United - Partizan Belgrade
Europa League - 7 November 2019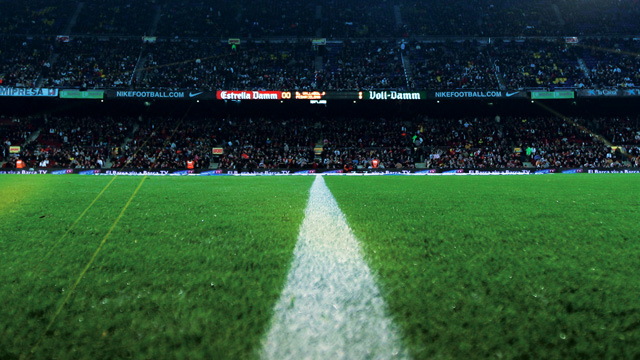 Europa League – Follow the Football match between Manchester United and Partizan Belgrade live with Eurosport. The match starts at 21:00 on 7 November 2019. Our live coverage lets you follow all the key moments as they happen.
Who will come out on top in the battle of the managers Ole Gunnar Solskjær or Aleksander Stanojevic? Find out by following our live matchcast.

Have your say by voting on who will win between Manchester United and Partizan Belgrade? Enjoy some pre-match reading with related articles about these two Enjoy some pre-match reading with related articles about these two Football teams.
Head-to-head: see historical stats and visit our detailed profiles for Manchester United vs Partizan Belgrade. Get all the latest on Football: fixtures, results and tables.

Thanks all for your company - ta-ra.
United are through to the last 32 thanks to a fine first-half performance and three absolutely lush goals. They've yet to concede a goal in the competition, which tells you plenty about the standard of the competition. Still, any port in a storm and such.
Full-time: Manchester United 3-0 Partizan
There'll be three additional minutes.
Raul Jimenez has put Wolves ahead with a late one.
Ivanovic runs at the United back line, but Maguire relieves him of possession with an easy slide.
Rojo brings the ball forward and finds Martial, who spreads to Mata except Rojo carries on running and takes it for himself, swivelling into a cross that avoids everyone.
Another change for Paritzan, Ivanovic replacing Sadiq.
But no, he goes short to Young, who curls, very deliberately, into the keeper's arms.
United win a corner down the left, which Pereira will whack at the first man, or at Maguire.
Bit of possession for Partizan, but without conviction or intensity. They want to go home.
And there he is, power-rolling a lovely ball into Martial's path. But the first touch is too close to the defender, and Tosic - somehow, the last man - slides in to tackle.
Mason Greenwood hasn't been involved much, and this is the thing: he's only going to improve by playing now and he needs to be in the box, but that's Martial's position.
This game is dying a death.
Partizan have created nowt.
Young finds Lingard in space down the left, but his cross sails over everyone.
Rangers have scored again - this is looking like a great night for Glesga.
McTominay is now down as we see a replay of what happened. It's still not clear and might actually be muscular - he goes off Lingard comes on.
McTominay seems to have taken a boot on the ankle. He should be fine, but I've no idea why he's still out there.
Alfredo Morelos has put Rangers ahead against Porto, while Wolves and Slovan Bratislava is still 0-0, thanks to Ruben Neves' missed penalty.
Young tries to go down the line but Tosic cuts him off, so Young pulls him back. He's booked and the free-kick comes to nothing.
Partizan make a change, Asano going off and Stevanovic coming on.
Pereira sligs a ball down the line for Greenwood, who makes good ground and supplies the return; Perreira saunters into the box, but can't beat the second man.
Second change for United, Marcus Rashford, who's been excellent, replaced by Andreas Pereira - who could use a goal.
Not much going on here now.
United now have one more Europa League goal than Borussia Dortmund's right-back has Champions League goals.
Excellent from Garner, sliding in to take the ball away when Soumah sets Sadiq for a shot.
Jimmy Garner replaces Fred. I'm surprised because McTominay doesn't need to tire himself out.
Rashford turns up down the right and tries to arc a ball into space for Martial, who's gone early; up goes the flag.
Natcho departs, replaced by Tosic, formerly, briefly, of United.
Fred decides to have a shy, curling over the wall but down the throat of the keeper, who tips over.
Greenwood feeds Mata and runs off for the return but Pavlovic blocks him off and is booked. Free-kick United, 25 yards out, right of centre...
Fred lofts a ball forward for Martial but fails to measure it correctly or hit it correctly - if he had, that was a one-on-one. Careless, again.
Young finds Rashford who runs at three men; they unload him, just. He's enjoying this, and though he didn't play well at Bournemouth, his team-mates procured for him barely any decent ball.
If I were Solskjaer I'd be having McTominay and Rashford off forthwith.
Maguire is limping - Sadiq stood on his achilles. I'm sure he'll be fine.
Nice from McTominay, winning the ball and breaking through midfield before sliding to Rashford. His first touch is nice, putting him in a race with the defender that he knows he'll win, but Stojkovic is out sharply to smother his shot.
But it's Young who goes, billowing the side-netting.
Zdjelar fouls Rashford just outside the box, left of centre....
This is the thing with Rashford - he can score the hard ones. He just needs to improve at the easy ones.
GOAL! Manchester United 3-0 Partizan (Rashford) United have had their full-back high all night, leaving the two centre-backs, Fred and McTominay to cope. So Young is in space when Mata drives a high pass out to him, his cushion back to Rashford is nice ... and what a finish he applies, flinging himself into a rising left-footer that flies high into the roof at the near post. It reminds me a little of Cantona's goal at Wimbledon on the first day of the 96-97 season; brilliant.
Fred, who might be the most careless passer I've ever seen, passes carelessly, putting Maguire into trouble. But he gets out of it, just, with Soumah hassling.
Asano and Zdjelar combine to hack McTominay as he slides between them, but United can't make anything of the free-kick.
N.B. Partizan are not all that good.
That's United's best attacking half since they did Chelsea on the break in August. And, more impressively, they've not been left space to attack on the counter, but probed with good passing and movement. The finishing still needs attention, but Mason Greenwood is an assassin and Anthony Martial has so much ability.
Half-time: Manchester United 2-0 Partizan
Nice again from United, this time down the left, and when the cross comes in, Rashford can't quite connect with a leaping volley. On another night he'd have had a hat-trick, if he was a different player who was a better finisher.
There'll be two added minutes.
United are playing with such confidence here and Martial hares away from his man, waits for Mata to draw alongside him, and rolls him in. He tries to square, can't quite find Martial, and in the end Young wallops wide.
Nice from Martial, coming deep to snap a ball in behind for Rashford. He's wide left of the box and can't manouevre his body into a position from which he can shoot accurately.
United knock it about the back four.
As for Martial, he scored a brilliant solo goal for United last season, at Fulham - a game they'd have won anyway - then vanished at the end of the season, when they needed him. He's got elite-level ability but, unlike Greenwood, he's only a part-time killer.
United have been excellent so far. Partizan are rubbish, but if they play at this pace and with this movement, taking these risks, all the time, they'll score more goals than they have been doing.
Lovely from Rashford, who weaves in midfield then plays Martial in! He might go around the keeper, or steady himself, but instead goes to chip him and the ball sails over.
WHAT A GOAL! Manchester United 2-0 (Martial) And that is why you persevere! Good pressure from Greenwood forces the mistake from Urosevic, charging down his clearance, and the ball breaks to Martial. With a brilliant first touch, he puts the ball into space for himself, beating Pavlovic, takes another perfect touch inside Ostojic, then another to see off Pavlovic again as he slides in from behind then, a stride early, bends a finish around Stojkovic as he comes out. Oh my absolute days! That footwork should be hanging in a gallery!
Nacho goes through McTominay, shin to calf, and is booked. That was good from Maccie T, who saw him coming and protected the ball well.
United are playing with a bit of tempo tonight, and McTominay almost slides one through to Martial. That was the right idea, played with pace, and Martial showed for him - not something he always does. If you play up front on your own you need to occupy two defenders and he doesn't yet have the gumption.
Sadiq gets wide on the right, but Rojo sees him away easily enough.
Lovely link-up between Martial and Rashford, the latter feeding the former who zooms inside and lashes a riser that doesn't miss by much.
Sadiq has a shot from distance that flies just wide of the top corner.
Greenwood has now scored three times this season, and each goal has showed proper expertise - skill, composure, intelligence. He's a killer.
Robbie Savage's nipper is at United and he's seen a lot of Greenwood so, like everyone of who that's so, raves about him. He's not slow but doesn't have electrifying pace - but that's the only criticism, if it is even a criticism, that I can think of.
GOAL! Manchester United 1-0 Partizan (Greenwood) MASON GREENWOOD IS AN EXPERT! Rashford plays what's either a wondrous pass with the outside of his boot, or a fluke when looking for Mata, to Greenwood, who feints the shot with his right foot then nips in on his left before dragging a shot near post, Solskjaer-style, with the keeper expecting one to the far.
Wan-Bissaka catches Sadiq with a stray arm and he nips off for a quick break. It's Heung-min Son I really feel sorry for in all of this.
United give it away in midfield and Natcho picks it up then espies Asano running in behind Wan-Bissaka. With the right pass he's in, but what eventuates is nothing of the sort.
We've not seen much of Mason Greenwood so far.
By the way, Celtic are through to the last 32, after Olivier Ntcham's goal - in the 95th minute - gave them victory away to Lazio.
Excellent from Wan-Bissaka, getting down the right and picking out Rashford, wandering into the box unmarked. This is a difficult chance, on the volley, and he might have let it drop a little more or tried to control, instead of zetzing miles away from anywhere.
Partizan have come to play - they need the win - and Asano weaves outside the box but opts not to play Miletic in, so United get around him and eventually see the ball away.
This has been an ok start from United but, rather like Van Gaal's team, these often start ok, but get quickly discouraged when things don't happen for them at the same time as exhausting their piggy bank of ideas.
There's a great row inside Old Trafford - the club have given a corner for fans, many of whom know each other, to be vocal, and it's helping. The previous attempt was in an upper tier and, to work properly, the section needs to be by the pitch.
United move it well, Martial moving away from goal then spinning to slide Mata in down the left. He sends Pavlovic for a bag of chips, feinting outside then inside, rolling into Rashford's path, but Stojovic is very close to him and blocks. Perhaps he could've gone under him, but if United keep at it, they'll score.
It's absolutely teeming in Manchester, now that you ask.
Eek! Martial and Rashford swap, martial zoning inside off the line, and Greenwood then spreads to Wan-Bissaka. He crosses low and the ball clips a defender, falling nicely for Rashford, on the left of the box ... and he connects nicely, sweeping just wide of the far post. That was a great chance and he should've scored, but at the same time it was a good effort.
Oh! Maguire gives it away to Skecic who finds Zdjelar, who finds Sidiq. Mauire challenged, the ball loops over him and over Romero ... but Sadiq was well offside.
Lovely from Rashford spinning in midfield and eventually releasing Martial through the middle. He scores with ease, but he's miles offside.
I should note, earlier today AZ beat Astana 5-0. No easy games ... when you're post-Fergie era Manchester United.
Maguire does well to see away a long ball under pressure from Sadiq, stepping inside him and passing clear.
It's inevitable that, with developing teams, you get terrible performances such as United have produced at West Ham, Newcastle and Bournemouth. But that doesn't mean they are necessarily developing, because the better efforts have not been that much better.
By the looks of things, Partizan will play 4-4-2. I guess it'll be the two banks of version, so won't afford United space. But they'll cede the middle of the pitch then look to attack in numbers.
The players are tunnelled.
Partizan's official team.
Paul Scholes is extolling Scott McTominay, and he makes a key point: all midfielders should be able to defend and attack.
Ashley Young told BT that United have had bad luck and such, but it's not really true. If you can't score more than once, you leave yourself open.
On BT says the Solskjaer "definitely isn't a yes man", and says that Van Gaal and Mourinho were maybe more concerned about themselves, not the club, and if Solskjaer has a problem, he';ll address it in person, not through the media. He also says that a team is only as good as its forwards, and City and Liverpool have the best, which is why they're at the top of the table. I guess that's ore or less accurate, because even defensive teams tend to have strikers who can be trusted to turn up when necessary.
Solskjaer says that he's picked an experienced team because he wants United qualified, plus he had a game at the weekend to think about. He's hoping to see a spark and there are "quite a few goalscorers out there tonight". We'll see.
Phil Jones, who's on the bench tonight, is now fourth choice behind Maguire, Lindelof, Tuanzebe and Rojo.
Jesse Lingard is not on the bench tonight because he's being rested for the weekend. He's sort of third-choice for his position, having been first-choice in August, and in front of him are Andreas Pereira and Juan Mata. That is testament to how badly he's played.
Not often you see Manchester United and modest in the same sentence.
Lee Miller's legacy is in safe hands.
The intention is good, but does they know how to do it? Does he know how teach them to? Does anyone?
The visitors training last night.
The other note of note is that Brandon Williams, a fixture in United's cup sides, is on the bench tonight. That because - most likely - he'll play in the league on Sunday, because Ashley Young is suspended. If things go well, that might be the start of a long career in the first team - given United are building and he looks ready, you might argue it should've already happened, and not needed a ban to force the issue.
It's no surprise to see Sergio Romero come in for David de Gea, nor that Harry Maguire starts - though he's yet to prove himself as such, he is deemed irreplaceable. I'm surprised that James Garner isn't playing, and I'd have rested Scott McTominay, who had his least effective game for ages against Bournemouth at the weekend. I suppose if you don't play Juan Mata in a game like this, there's no point having him - you might think it, I couldn't possibly comment - and Mason Greenwood gets a start, though not in the middle where he should play, because Anthony Martial needs to keep going. I'm a little surprised Rashford hasn't been rested, but if United win tonight he can sit out the remaining two group games.
And that United team, then.
If I remember correctly, Soumah was the danger-man last time.
Partizan haven't done us the courtesy of a Twitter account - how dare they - but they line up thusly: Stojkovic, Urosevic, Pavlovic, Ostojic, Miletic, Asano, Scekic, Zdjelar, Natkho, Sadiq, Soumah.
United's 1-0 win in Belgrade a fortnight ago put them in charge of this group. If they win tonight they're into the next stage, and they really ought to. Partizan are not a good team - though they do have a few individuals able to produce moments - and home advantage ought to make a difference.
Ought to. United have scored just twice in three Europa League games, at their worst lack guile, verve and imagination, and struggle to keep clean sheets. Do not expect entertainment.
Evening all, and welcome to Manchester United v Fudbalski klub Partizan!